SILESIANSOFT is a company which deals with creating software for an industrial automatics.
The main aim of our company is to be close to the client, provide him with a professional advice and service. The crucial difference between us and many other companies of this type is that we deal with the project with a craftsmanship approach, as well as a business one. Another advantage that distinguishes our company from others is applying unusual technology for industrial automatics if wished by a client. It allows creating optimal solutions for problems concerning automation, computer technology and robotics.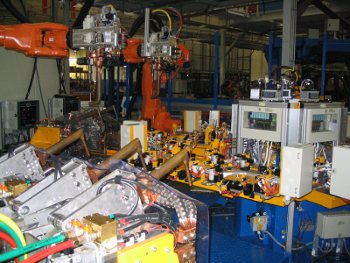 We are specialized in programming industrial automation devices, PC computers, and industrial robots. At the beginning , SILESIANSOFT worked only for die casting founding trade. Currently, we can present successfully finished projects for automotive, food and chemical industries.
SILESIANSOFT did a lot of projects as a subcontractor. However, we always do our work reliably so that the direct as well as the indirect client was satisfied and would use our services again in the future.